About Carolyn Schwartz, Ph.D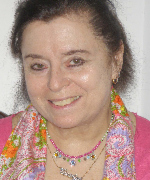 Accomplishments:
Founder of Maryhaven Therapeutic Preschool and Diagnostic Center
Co-founder of Cooperative Partners Ballroom Dance Program for couples
Background:
37 years private practice: working with children, adolescents, adults, families and couples and providing psychological testing and evaluation. 26 years Supervising Psychologist at Maryhaven Therapeutic Pre-school; 16 years Supervising Psychologist for Adelphi Clinical Psychology Graduate Students and 11 years School Psychologist at Our Lady of Wisdom Elementary School. Ph.D from University of California at Berkeley, B.A. from Boston University.
For more information or to make an appointment, please call 631-255-5284 (Victor Goldman) or 631-751-5207 (Carolyn Schwartz) or email info@suffolknymarriagecounseling.com.